Dean Fletcher Cert CII - Sales Manager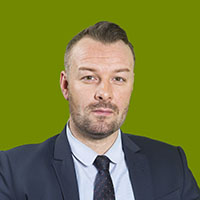 Direct Dial: 0113 202 1225
Email: dean.fletcher@schofieldinsurance.co.uk
Dean joined Schofield Insurance Brokers in 2002. Dean deals with all aspects of commercial insurance broking. He offers companies appraisals to identify areas where they can save money. Dean has set up niche insurance schemes (Licensed Player and Match Football Agents Professional Indemnity) on a global basis, offering solutions in this complex market.
Personal Interests: Dean enjoys following and playing football, going to the gym, socialising and spending time with his family.
Latest Articles by Dean Fletcher Cert CII
Data from the first gender pay gap reports that were due 5 April have been released and the findings are disheartening. Organisations with at least 250 employees were required to disclose the pay gap between male and female employees, including their bonuses. According to the reports, 78 per cent of women work for organisations that […]
(read more)
Washing machines, tumble dryers and fridge-freezers are responsible for more than 60 house fires every week in the United Kingdom, according to a Which? investigation. Faulty washing machines and dryers were found to be the highest risk appliances, causing more than a third of fires.
(read more)
Whether you're trying to convince an investor to back your business or want to win over clients from a larger competitor, a small business can sometimes suffer from appearing like small fish in a big pond.
(read more)