Ian Cockroft - Account Executive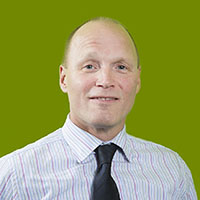 Direct Dial: 0113 202 1235
Email: ian.cockroft@schofieldinsurance.co.uk
Ian joined Schofield Insurance in June 2012. With a background in commercial insurance going back over 30 years, Ian enjoys looking after the insurance needs of a diverse range of clients, new business start-ups, through to larger companies, while also advising on a range of specialist household insurance cover. Aware of the increasing legislation surrounding Health & Safety, Ian took a NEBOSH diploma course to be in a better position to advise companies in the steps they need to take to ensure compliance with all the current legislation.
Personal Interests: Away from work, Ian enjoys walking, keeping fit, and building up his extensive music collection.
Latest Articles by Ian Cockroft
Half of UK workers lose an average of nine hours of sleep each week because of stress, according to new sleep research. What's more, the lack of sleep not only can make you groggy the next day, but can also have a significant impact on your ability to focus, solve problems and complete tasks.
(read more)
There were an estimated 261,965 domestic burglaries last year, according to the Office for National Statistics. This is an increase of 32 per cent over 2016 and highlights the continued importance of home security. To ensure that your home is adequately protected, follow these six tips:
(read more)
In an attempt to keep our homes safe we fit security lights and close blinds before going out – so why do we still undo all that hard work by leaving a set of spare keys outside?
(read more)