Initiating a start-up business is a major professional commitment that can lead you to a path of immense financial success and a well-respected entrepreneurial reputation. Indeed, you never know whether your debut business idea could develop into the next big thing and reap significant profits for years to come. What's more, recent data revealed that start-up organisations are on the rise. In fact, the number of new companies registered in the United Kingdom increased by 5.7 per cent in 2018, totalling a record-high of over 660,000 start-ups.
However, while the prospect of developing a successful start-up can be exciting, you shouldn't let your hopes for the future blind you from the long list of hardships that come with getting a new business off the ground. In fact—despite the UK being a 'hub' for start-up organisations this past year—recent research found that 60 per cent of the nation's new businesses fail within their first three years, with 20 per cent closing their doors in less than 12 months.
Especia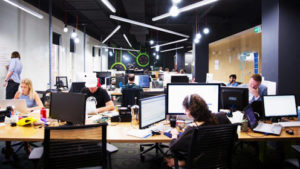 lly in the realm of tech start-ups, your new organisation will face a range of evolving risks that could cause serious financial, legal and reputational consequences. With this in mind, it's crucial that you protect your tech start-up with top risk management methods. Regardless of what new technology or app your business creates, the best protection you can have is robust insurance cover.
Schofield Insurance Brokers Ltd is one of a limited number of brokers that has access to an insurance product specially designed by Markel UK to cover the risks faced by those businesses involved in the technology hardware industry.
Markel UK have been insuring companies within the technology sector since 1992, meaning they have the experience to either keep it simple, or to look at more complex risks which are in need of more bespoke requirements.
With this in-depth sector knowledge, Markel UK have created an insurance solution that is tailored to the needs of technology product companies. Their product includes cover for legal liabilities, management risks, protection of assets, as well as cyber and data risks.
More than just bespoke insurance cover!
As well as a market-leading, technology-focused insurance solution, "MarkelTech" policyholders also receive complimentary access to a suite of value-added services. These services include tax and legal advice from the Markel UK in-house experts and, at no extra charge, they also provide a contract review service to help prevent avoidable legal disputes.
As a tech wizard, it can be easy to focus on your lofty entrepreneurial goals and forget the very real threats facing your fledgling business. Remember that no tech expertise in the world can protect your start-up from ever-present threats like cyber-disruption, natural disasters, faulty products or negligent advice. No matter how revolutionary your idea is, it can still easily be undone by everyday, real-world threats!
For additional guidance in determining the best insurance solutions for your start-up or your already established tech related business, contact Schofield Insurance Brokers today on 0113 250 0377 and speak with one of our team in the Commercial Department.