Taj Mohammed Cert CII - Account Executive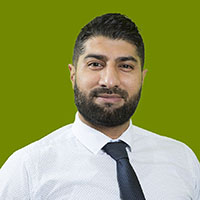 Direct Dial: 0113 202 1222
Email: mohammed.taj@schofieldinsurance.co.uk
Taj joined Schofield Insurance Brokers in 2007. Taj has previously been responsible for the handling of fleet and commercial vehicle insurance requirements for commercial clients as well as managing the needs of the private motor insurance clients. His role has recently evolved further to become an account executive to recognize further qualifying opportunities in all aspect of the industry.
Personal Interests: Taj spends his time away from the office with his wife and family, going to the gym and following football.
Latest Articles by Taj Mohammed Cert CII
The number of new diesel registrations has declined by almost 25 per cent since the beginning of 2017, according to the Society of Motor Manufacturers and Traders. Rather than it being an issue of performance—new diesel cars in 2017 emitted 12 per cent less carbon dioxide than equivalent older models—experts say the decline is a […]
(read more)
For shift workers, unconventional schedules can take a toll on health and safety. In fact, research shows that people who sleep during the day often struggle with getting an adequate amount of rest.
(read more)
Travelling for work can be a costly inconvenience, eating into employee time which could be spent working. But with a little preparation, time spent travelling between meetings can be just as productive as office hours….
(read more)