Motor dealers are seeing the start of what is likely to be a long-term decline in diesel popularity, say the Vehicle Remarketing Association.
Fuel type is set to prove a major factor for used car businesses in 2018, as tax increases, financial penalisations and negative publicity surrounding the fuel's environmental impact affects demand.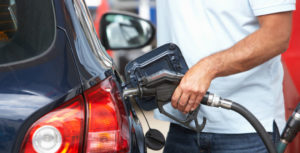 Glenn Sturley, chair of the Vehicle Remarketing Association, tells Motor Trader that 2016's Autumn Budget initially had only a slight impact on average diesel vehicle value and stock levels.
"However," he continues, "dealers that we speak to are very sure that the sentiment of customers is changing and we are certainly at the leading edge of a long term decline in diesel, something that we expect to see continue as a trend in 2018.
"What this is likely to mean is that the old, blunt logic of the used car market – petrol or diesel for superminis and smaller, diesel for everything bigger, plus the newer fuels for a handful of other sales – is starting to become undone."
What will the impact on dealers be?
Motor traders may have to become more selective in the stock they hold as demand drops, although there is no need to panic immediately.
Data from Motors.co.uk shows that diesel cars are now taking 40 days to sell on average compared to 39 days last year, while petrol models are now selling in 34 days compared to last years' 38.
Similarly, sales of new diesel cars almost immediately plunged by 30% after the 2016 Autumn Budget announcement.
Fleets will be affected, but not immediately
Clive Buhagiar, head of pricing and planning at Alphabet, points out that despite stricter emissions standards being implemented for diesel vehicles, "HMRC's own assessment of the impact of the 1% Budget increase to the diesel BIK supplement assumed that around two-thirds of new fleet cars will still be diesels going forward from 2020."
The issue is expected to have a continued effect on both new car sales and the used car market throughout 2018.
Got a question about your insurance? Call us on 0113 2500377.